Water-Catalyzed Polyurethane Trafficable Base Membrane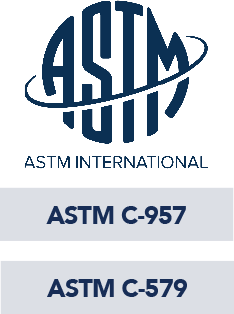 HyppoCoat BC is a non-gassing, solvent-free, single component, liquid applied, water-catalyzed, polyurethane, elastomeric waterproofing basecoat. This unique product allows the base membrane to be applied in one application up to 3" (7.6 cm) deep down to a feather edge and cures simultaneously throughout the coating in approximately 4 hours at 75ºF (24ºC) and 50% relative humidity. The basecoat may be used for very rough or highly textured surfaces and where sloping or pond filling is desired. Please use the correct product grade that complies with VOC regulations as per federal, state, county, and city regulations/codes that adhere to the location of product installation.
USES:
• Concrete Bridges
• Exterior/Interior Waterproofing
• Concrete & Plywood Decks
• Filling Ponding Water Locations
• Parking & Vehicular Traffic Decks
• Plaza & Pedestrian Traffic Decks
• Under-Tile Waterproofing
• Mechanical Rooms
• Balconies & Breezeways
• Tank Linings & Coatings
• Sloping Decks
FEATURES & BENEFITS:
• Applied at any thickness in one application
• High Tensile Strength
• Seamless
• Labor Saving
• Non-Gassing
• User Friendly
• Fast Curing (1-4 hours)
• Resists Dirt Attraction
• Good Thermal Stability
• Highly Flexible over extreme temperatures
• No Odor
• Recoatable
• Meets SCAQMD VOC Requirements
• Excellent Low Temperature Flexibility
COVERAGE:
1 mil = 1488 Sq Ft/Gal
*HyppoCoat BC may be applied at any rate to achieve desired thickness.
PACKAGING:
5 Gallon Kit
Part A = 5 Gal Pail
Part B = Catalyst
1 Gallon Kit
Part A = 1 Gal Pail
Part B = Catalyst