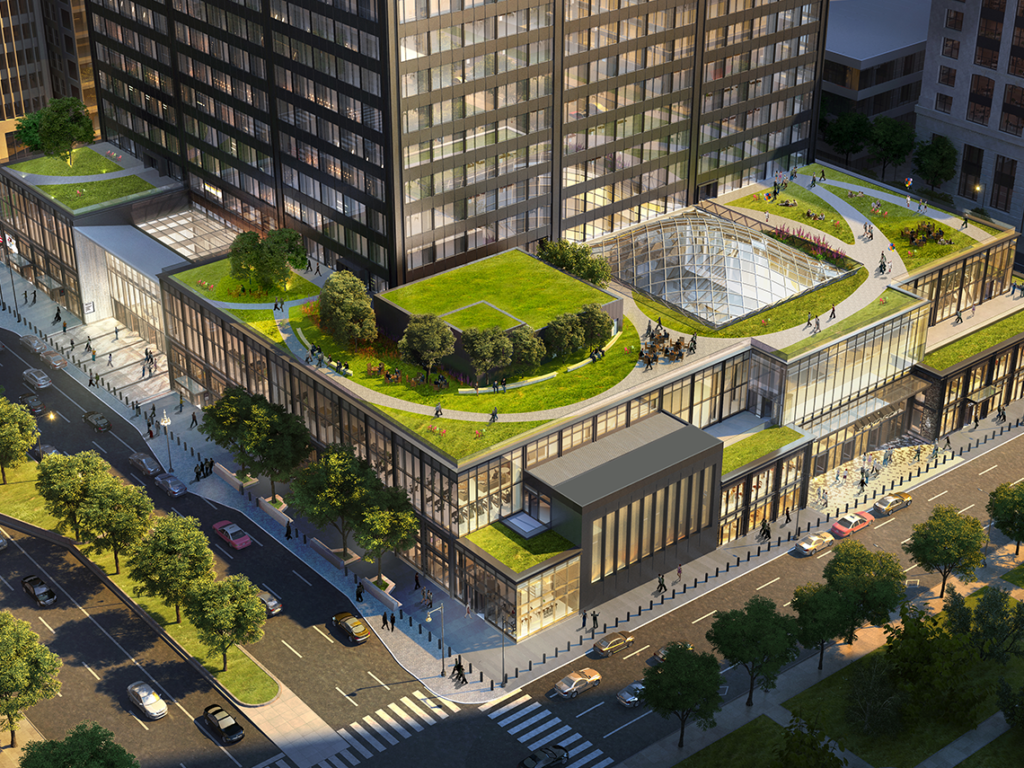 To see the full project profile, click the link below:
Location: Chicago, IL
Job Size: 87,391
Contractor:
Kedmont Waterproofing Co
5428 N Kedzie Ave, Chicago, IL 60625
 (773) 539-9595
---
When you think of a big city, often you think about skyscrapers, traffic, and your favorite sports team. These big cities often produce a lot of emissions into the atmosphere. In fact, Chicago drives 2.6% of the national carbon footprint (citycarbonfootprints.info). A carbon footprint is the number of greenhouse gases and carbon dioxide emitted by something (Merriam-Webster). One way to combat this carbon footprint is to install a green rooftop!
When renovations were scheduled for the Willis Tower in Chicago, the contractors were looking to incorporate a green space on the roof. The building contractor that had this high-profile, three-year project thought of Barrett for the job.
Since the contractors have used Barrett's products for over 40 years, they decided to use the RamTough 250 with fabric reinforcement to ensure the success of this project. They used RamTough 250 to help create a waterproofing system.
RamTough 250 is a hot-applied rubberized asphalt membrane which forms a completely monolithic, waterproof system without seams or joints. RamTough 250 exhibits excellent adhesion to horizontal and vertical surfaces. RamTough 250 forms a robust monolithic waterproof system that does not allow water to migrate under the membrane.
---
For more information about our products, please visit our website at barrettroofs.com or call 440-605-1020.